The short answer - yes, it is. Regardless of in what form anxiety takes with its' outlets - physical, emotional, or verbal - an anxiety attack, panic attack, or other outward demonstrations of anxiety should always be treated seriously.

Sometimes, as parents and adults, that is hard. It is easy to forget that we as adults see things much differently than that of a child. What's key to remember here is the use of perspective. Kids, quite literally, see things differently; they only see from their own very limited experiences. They will then act accordingly.

Think of children struggling with anxiety as a horse with blinders. They have a very limited view, and can only see a few select things. The more tools and resources available, that a child or young adult knows how to use, the less restrictive the blinders, and the less panic that ensues from a blind reaction.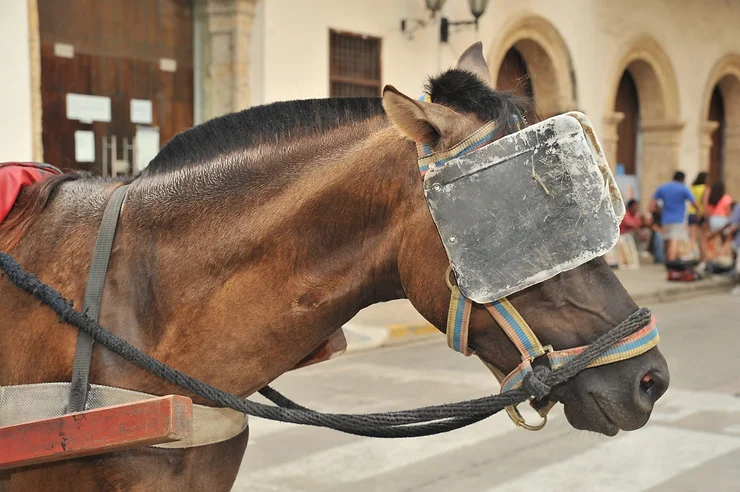 A child, teenager, or young adult often does not have the same tool kit of resources as an adult does, to be able to manage the situation that is causing anxiety. Hence, they may act out, and give others around them a reason to back away, either physically or emotionally. Unfortunately, that's often the worst outcome in the case of an anxiety-related issue.
Trying to manage chronic anxiety can get in the way of a lot, including extracurricular activities and academics in school. I was speaking about this to a good friend of mine this past week, on our podcast The Parents' Solution. She's been a CYC for 16+ years, and is a highly respected individual in academic circles. She had some tips she felt were a nicely packaged summary of helpful concepts from Dr. Clark Goldstein, of the Child Mind Institute:
1) The goal isn't to eliminate anxiety, but to help your child manage it.
2) Don't avoid things just because they make your child anxious.
3) Express positive and realistic expectations.
4) Respect their feelings, but don't empower them.
5) Don't ask leading questions,
6) Don't reinforce your child's fears.
7) Encourage your child to tolerate their anxiety.
8) Try to keep the anticipation period short.
9) Think things through with your child.
10) Model healthy ways of handling anxiety to your child.
All definitely easier said than done, as with most things. But with practice and patience, these tips become much more realistic than they first appear.
As I like to say, practice makes progress.
Involve children in their own journey, emotionally as well as physically. You'll be surprised how many eager and bright ideas they have, and how willing they are to make significant changes when they know you're in their corner rooting for them.
#womanowned #tutor #onlineeducation #onlinelearning #privatetutor #StarStudents #distinctivepedagogy #developexceptionally #uniquetutoring #alternativetutelage #alternativeeducation #anxiety #depression #mentalhealth #mentalhealthawareness #selfcare #love #mentalhealthmatters #stress #selflove #ptsd #mentalillness #therapy #healing #health #wellness #mindfulness #anxietyrelief #motivation #recovery #trauma #life #psychology #sad #bipolar #meditation #anxietyawareness #quotes #covid #pain #loveyourself